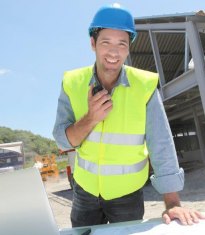 Project Manager
$42.63 Hourly / $88,675 Annual
Project managers and construction managers keep projects running. Project managers are essential to completing projects on time and on budget. They plan, coordinate, budget and supervise construction projects from development to completion. Project managers may work from a main office, but they spend most of their time on site where they monitor projects and make daily decisions about construction activities.
Education options: Students can start in high school where programs are available and continue training at technical schools, community colleges, registered apprenticeships or industry training programs.
Qualifications: Communication skills, developing ideas and time management are key contributors with being a project manager.